Professional diagrams for iOS and macOS

Create quickly and easily professional diagrams on your iPhone or iPad. Add shapes, connectors, images, and weblinks. Draw shapes and take notes.

Diagrams Notepad allows you to create following diagram types:
Flowchart
Organigram
Mind Map
Pinboard - Whiteboard
Software Model (UML)
AWS Diagram (Amazon Web Services)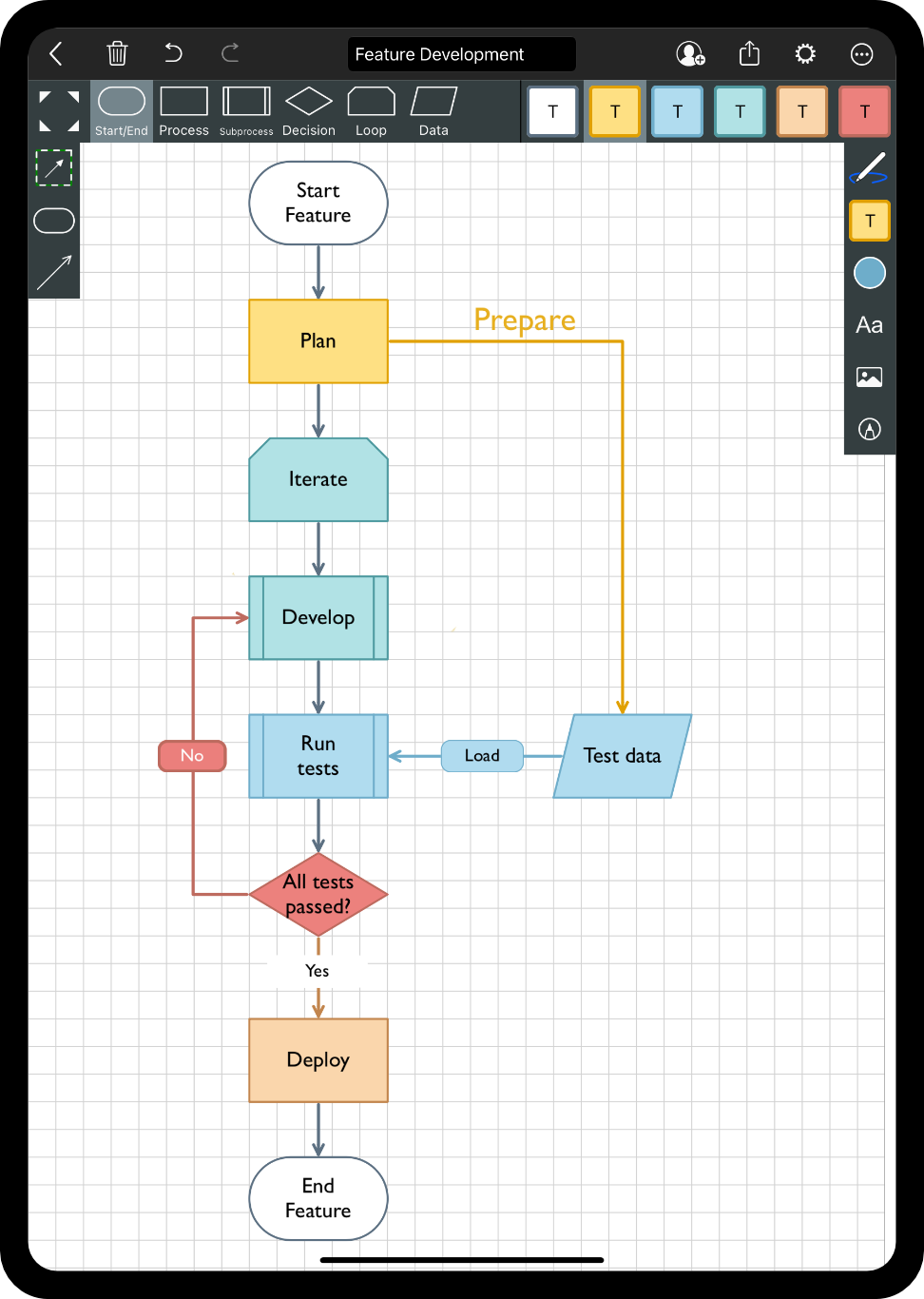 iCloud Synchronization

Your diagrams always available on any device.

The Diagrams Notepad app uses iCloud to automatically and optionally sync diagrams between iOS and macOS devices.
Vector based shapes and connectors

Beautiful vector based shapes, connectors and symbols can be scaled without any loss of quality.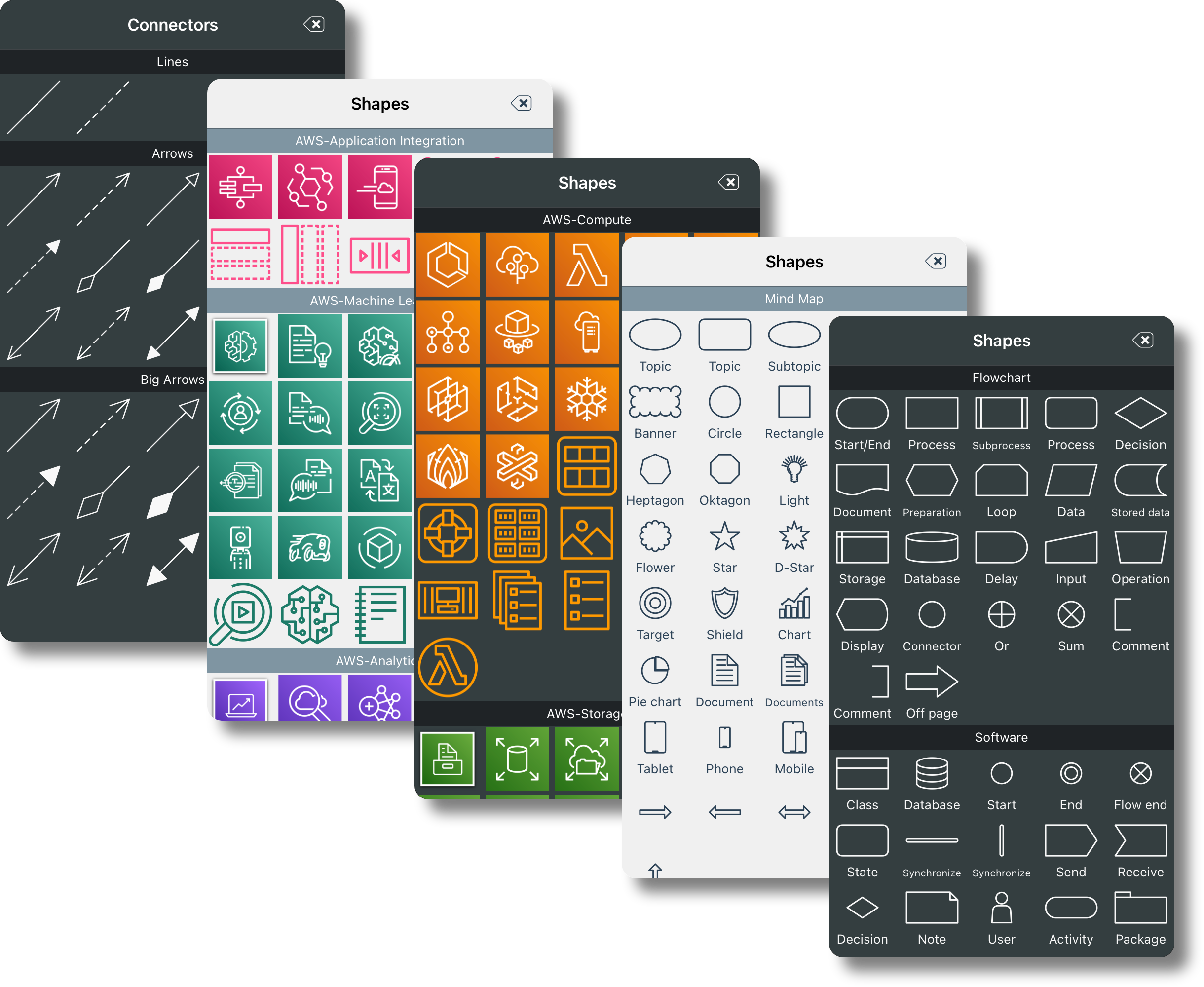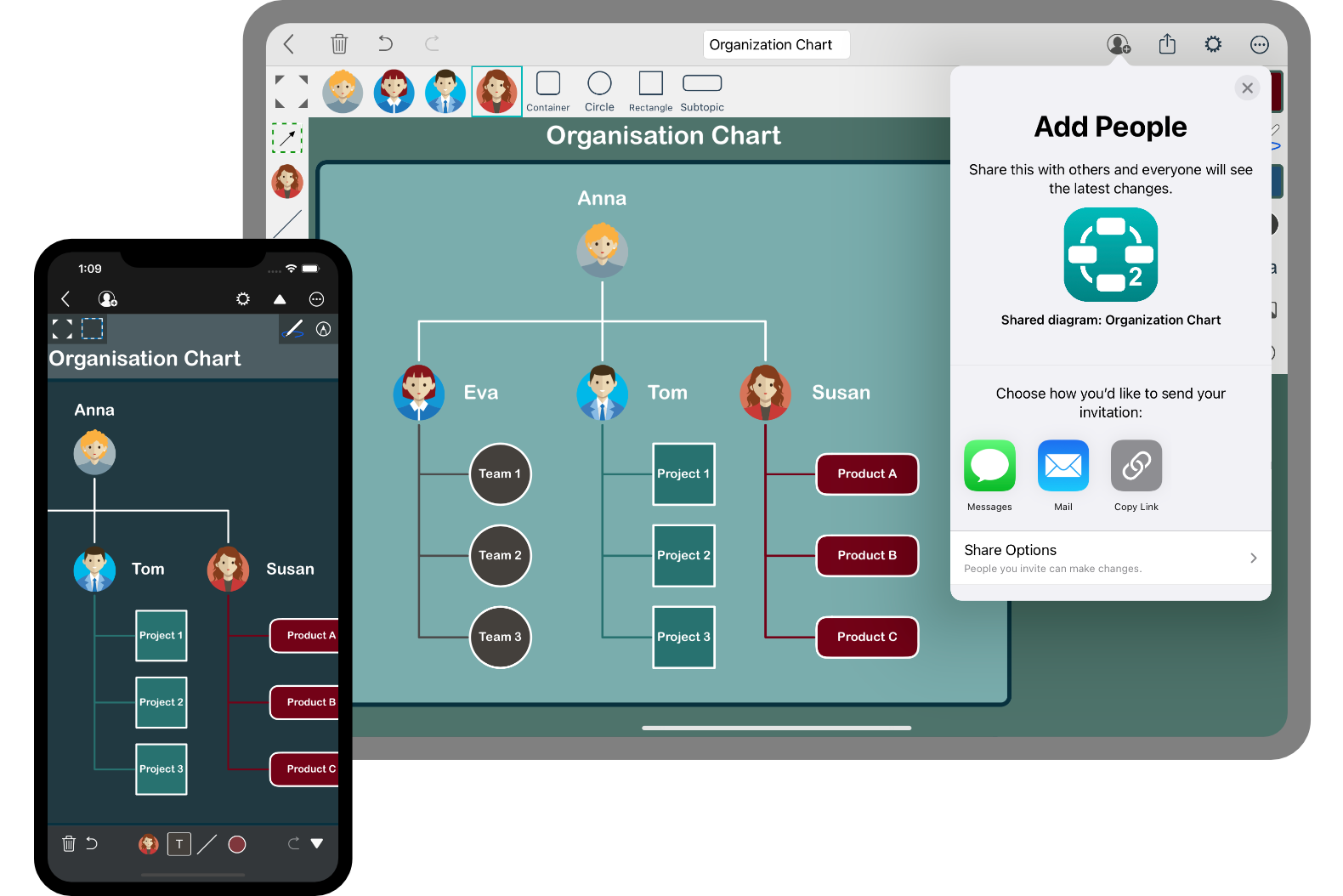 Sharing and Collaboration
Share and collaborate on your diagrams with your team or friends through iCloud.
Weblinks and images

Graphics, photos, and web links from other apps can be added to a diagram using drag and drop (on iPad and Mac) or copy and paste.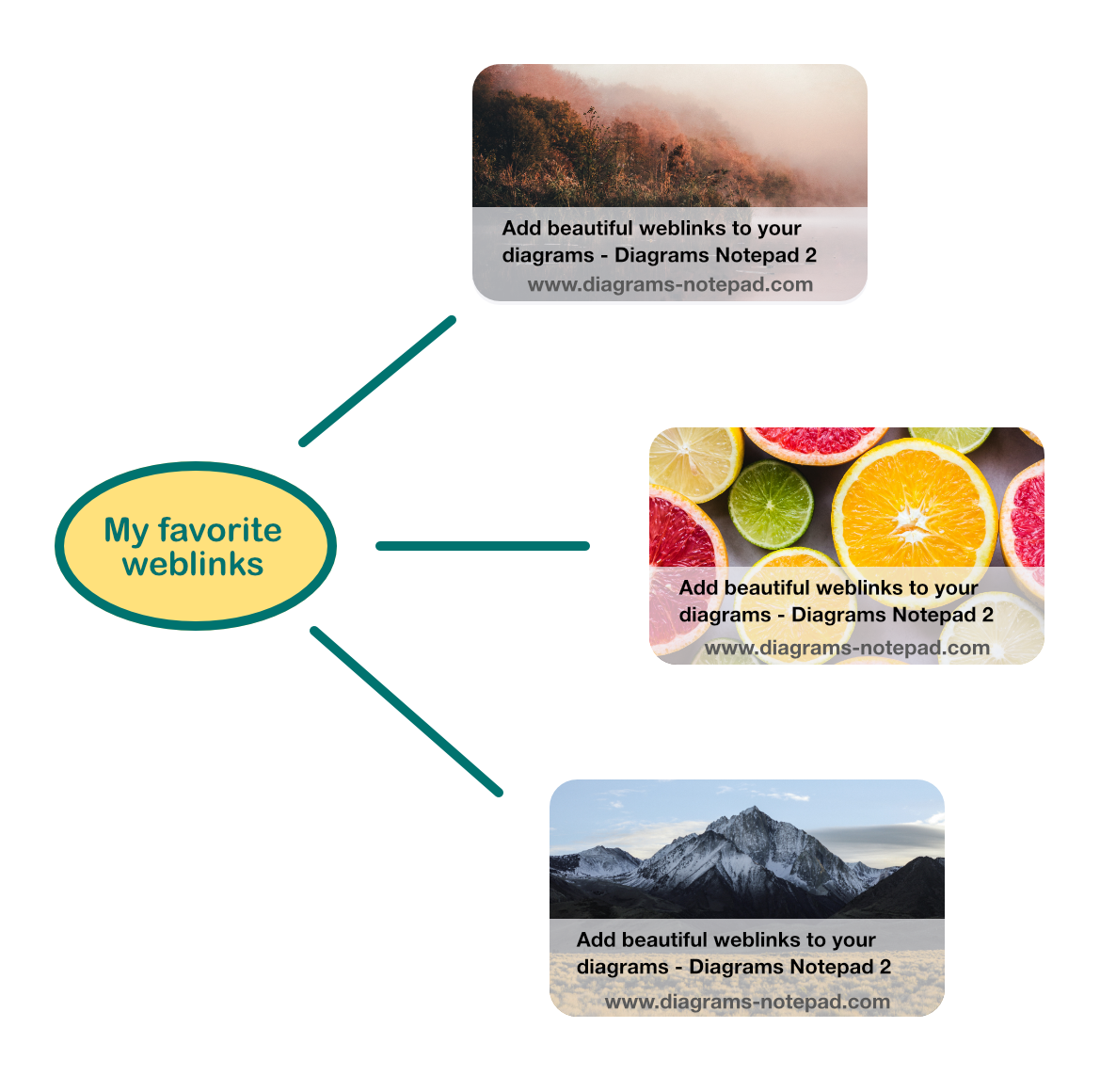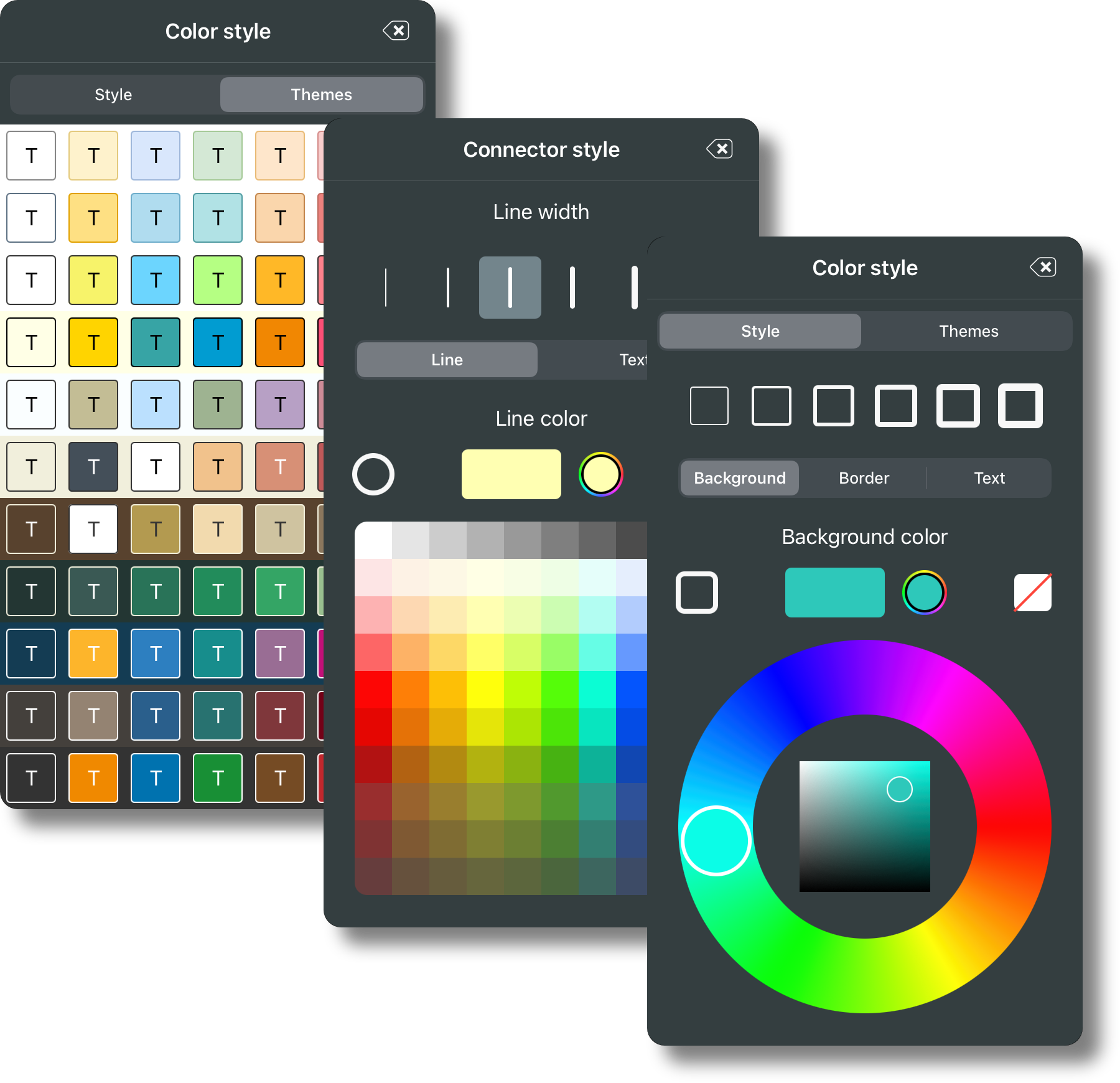 Color Themes and Styles

The colors throughout the diagram can be changed quickly and easily using the predefined color themes.

Individual color styles and colors can be applied directly to shapes, connectors and texts.

All used styles, shapes and connectors are saved separately for each diagram in the favorites bar.
Eksport to PNG, JPG and PDF

Diagrams can be exported as vector-based PDF images or in PNG and JPG formats.

Bigger diagrams can also be saved as multi-page PDF documents.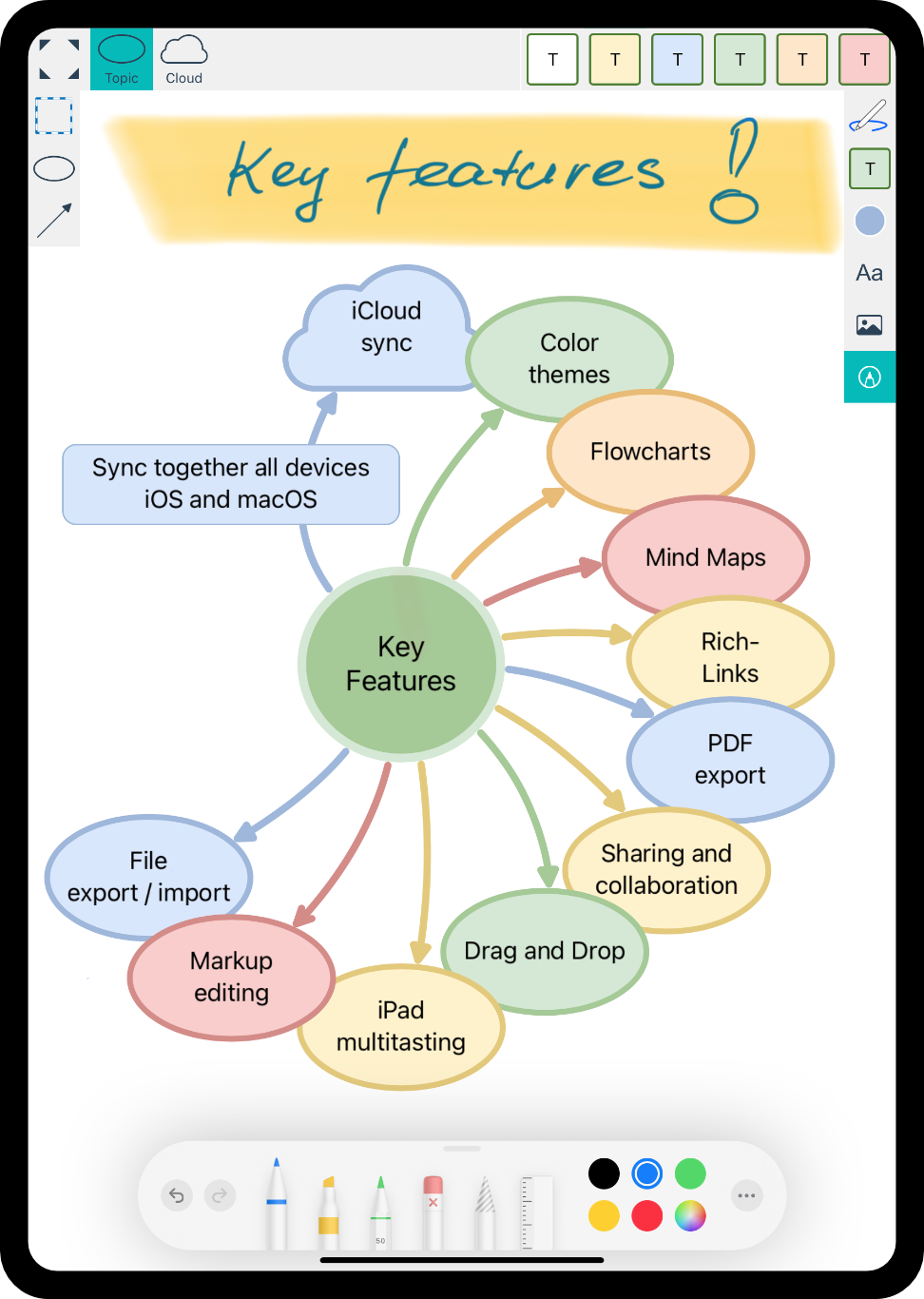 New v2.1



Markup and Annotations

Add annotations, drawings or additional markup directly in the diagram using Apple Pencil or using your finger on iOS devices.

Your notes will be saved with the diagram and can be edited at any time. You can display or hide them also in the Mac version.
New v2.1



Diagram freehand drawing


This additional, innovative method enables even faster diagram creation by freely and naturally drawing shapes and connections with Apple Pencil or a finger.

The app automatically detects the drawn shape or connector, adds them to the diagram and connects them accordingly.

This function can be activated and used at any time.