To familiarize yourself with the diagram editor user interface, take a look at the image below. There are three main toolbar areas:
the main tools panel on the left side
The color style and formatting tools panel on the right side
The top context toolbar and favorites bar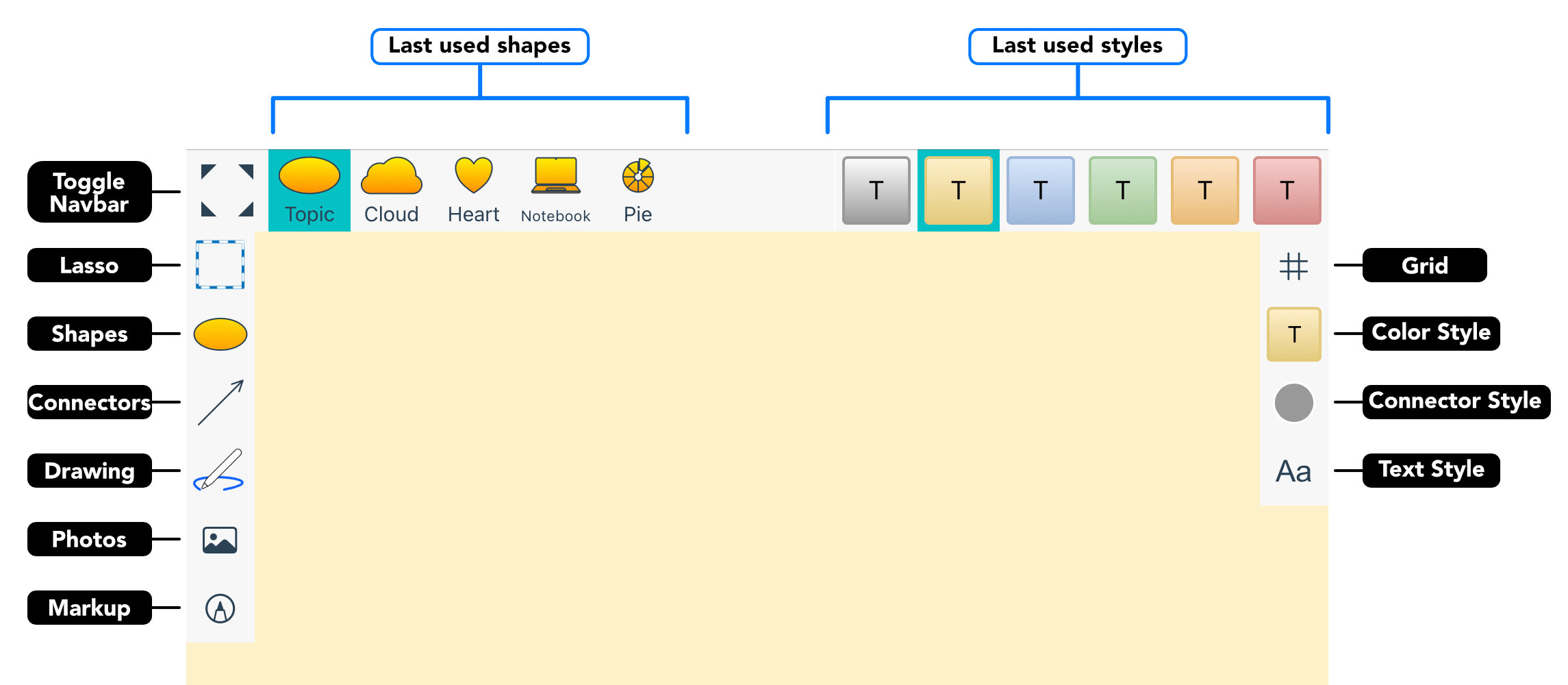 Left toolbar of the diagram editor
Lasso – activates the selection tool and shows the lasso types in the context toolbar. The tool icon updates to the currently active lasso type.
Shapes – opens the shapes panel. The icon shows the currently selected shape or symbol.
Connectors – opens the connectors panel. The icon shows the currently selected connector.
Drawing – activates the drawing tool to draw arbitrary shapes or to draw a diagram with shape recognition.
Photos – import photos from the Photos app.
Markup – add Markup and Notes to the diagram with Apple Pencil or finger.
Right toolbar for formatting the diagram and shapes styles
Grid – opens the grid setting panel
Color style – opens the color style panel
Connector style – opens the connector color style panel
Text style – opens the text style panel
The context toolbar at the top
The top context bar will change its content depending on:
currently selected tool
currently opened panel
the selection of shapes and connectors in diagram